Arnold Palmer Invitational Presented by Mastercard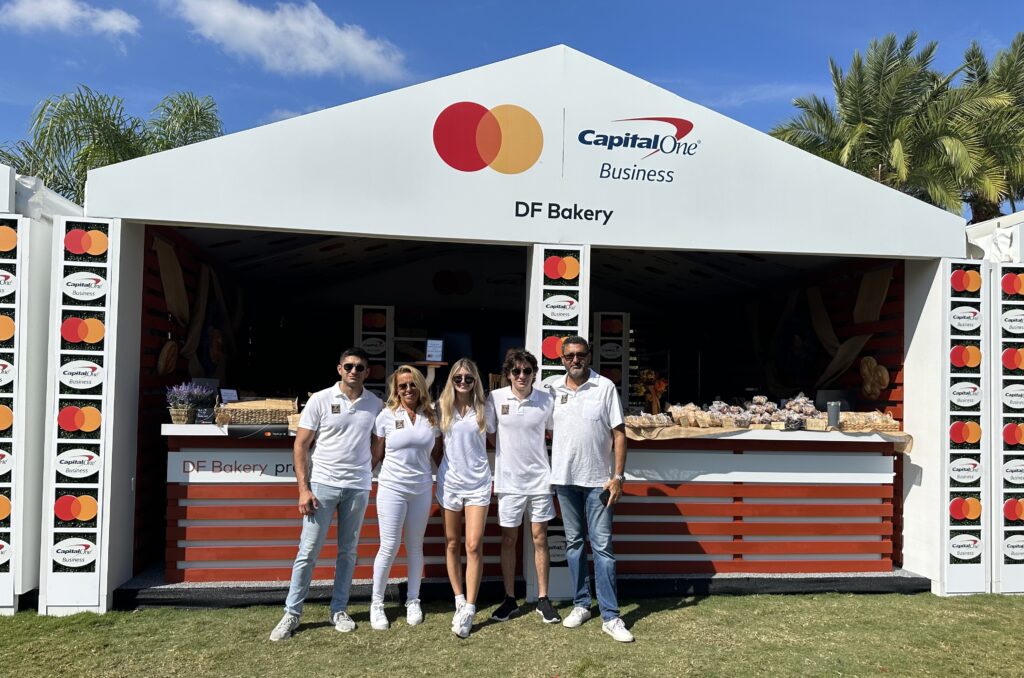 Left to Right: Isaac Sacagiu, Sophie Sacagiu, Kate Pytosh, Nathan Sacagiu, Ran Sacagiu
For the first week of March 2023, DF Bakery was selected and sponsored by Mastercard and Capital One business to showcase their fresh shrink-wrapped pastries to all the attendees of Arnold Palmer Invitational at the Bay Hill Golf Course in Windermere, FL. With products ranging from large chocolate croissants to cinnamon rolls and cookies, DF Bakery held a unique touch within the entire golfing event. Giving all attendees a welcoming breakfast serving before they visited all 18 golfing tees & holes.
The Making of our Delicious Cinnamon Rolls
The Making of our Delicious Lattices
The Making of our Top Selling Brioche Bun
Fox 35 News stopped by DF Bakery to feature our local Bake Sale on their segment of David Does It.

Bake Sale and DF Bakery Closed Starting March 29th and Backup on April 25th

During the covid-pandemic, we had organized a Drive Thru sale for locals to purchase our baked goods (breads and pastries) at cost during the Coronavirus (COVID-19) pandemic. It helped our employees stay working and paid for the ingredients used. Please visit and like our Facebook Page at Douce France Bakery Inc to get updated information and prices of what will be sold.
DF Bakery Sponsors WDW's "Epcot Food and Wine Gala" for the past few years. It's a great event and we are blessed to be part of it!
Mr. Louis Giscard d'Estaing remits the "Ordre du Merite Agricole" to Ran and Sophie Sacagiu during his visit to Orlando in May 2013.
This certificate recognizes us as being outstanding representatives of the French community oversees.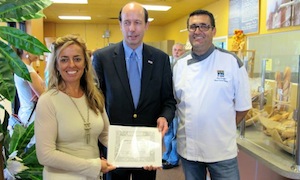 Winner of the "Best Booth" at the Hotel & Motel Association Convention in Orlando.
Olympic Theme – Equestrian
Saks Fifth Avenue at the Florida Mall.
Cancer Society Fundraiser.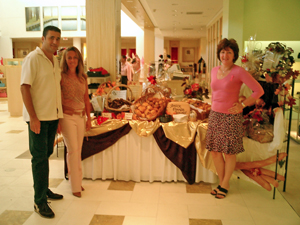 DF Bakery sponsors the Jet Port Food & Wine 2010 – a non-profit event to raise money for Special Olympics.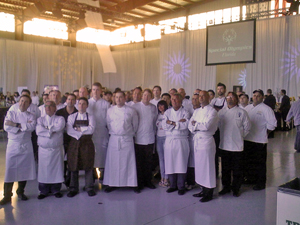 DF Bakery sponsors the "Bocus D'Or USA" held in Epcot Center in WDW, September 2009.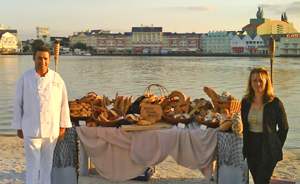 Bocus D'Or Friday evening dinner at the Yacht & Beach Club in Walt Disney World, Orlando, Fl.