DF Bakery has been proudly baking and serving the Central Florida and West Coast communities since 1996
– New Shrink-Wrapped Technology –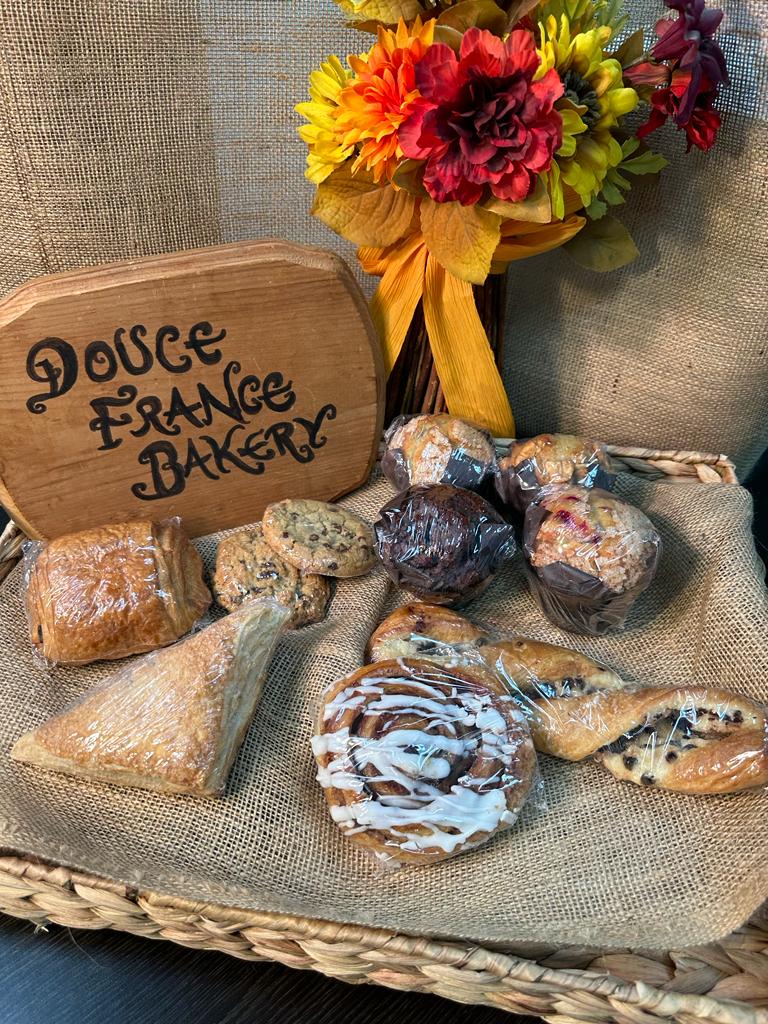 DF Bakery is proud to announce a new packing technology that improves longevity and fresh products: Shrink-Wrap.
Small items such as pastry and some bread products can now be in-house shrink-wrapped. This increases product shelf life and keeps a fresh taste for a longer period of time.
DF Bakery was founded in 1996 by Ran and Sophie Sacagiu. On July 14th 2008, we moved our operations into our newly built State-of-the-Art facility. We bake, and deliver ourselves, succulent Breads, Breakfast Pastries, and Cakes Components – 6 days per week in the Central Florida area. We have acquired a great reputation in Florida, based on our high quality and impeccable service, while keeping our prices cost-competitive.
All of our breads are made in house fresh 6 days per week using only top quality ingredients, unbleached & unbromated flours (our flour is especially milled just for us – our special blend uses the best wheat stocks on the market), Virgin Olive Oil & AA butter.
All of our breakfast pastry doughs are made in house. We laminate all of our doughs with 25% AA butter – Danish & Croissants doughs. We also make Cake Components, Cookies and Sugar Dough.
There is no secret in making top quality breads and pastries;
Time, Patience, Expertise & Top Notch Ingredients!
Vive la Difference!